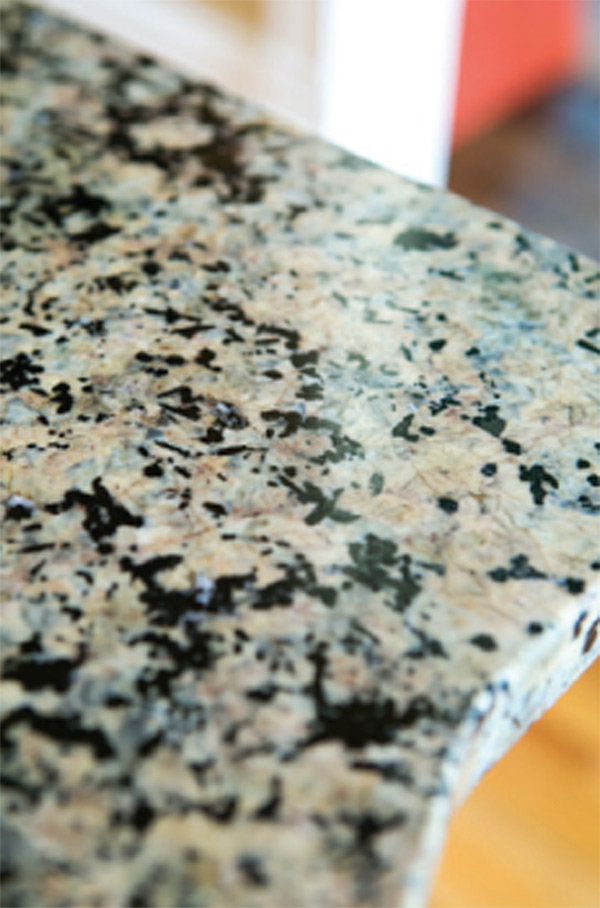 Photo by Andrew Williamson
Natural Stone Countertops ~
Granite, Limestone, Soapstone, Marble
Natural Stone is still the number-one choice for counter surfaces to date. For years we have collaborated with a couple different fabricators, depending on scheduling. Our designers will work with you to select the exact slab material for the desired color and natural features. Our fabricators use standard 1¼ inch material for all areas, unless material is unavailable in that thickness.
They fabricate natural stone, manufactured granite, limestone, soapstone, marble, conglomerates and almost any other natural stone product available. Backsplashes can be cut from the same slab as the countertop, yielding a perfect match.