Tuscan Inspired Condo Tour - To Benefit Child & Family Services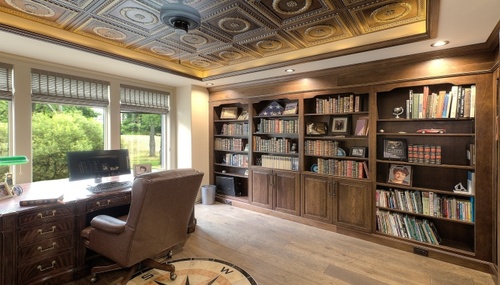 Tuscan Inspired Condo Tour - To Benefit Child & Family Services
Traverse City, Michigan, September 19, 2018 - Kitchen Choreography will showcase a downtown condo on the October 13th Home & Cottage Tour hosted by My North and benefiting Child and Family Services.
Kitchen Choreography will open the doors to this beautiful Tuscan Inspired residence. The overall design concept sought to infuse the interior with earth tones and a Tuscan influence pulling inspiration from rustic European residental structures and a cultivated taste for wine and barware.
Personal touches were added throughout the spacious condo. In the office, intricate tin paneling on the ceiling overlooks a custom compass rose tile in-lay on the floor pointing to True North, and custom mosaic-crafted in travertine adorns the foyer.
"We are so delighted to be a part of this home tour. Not only does it allow us to showcase our design and craftsmanship it also supports the Child & Family Services Organization and their funding campaign," states Angela Goodall, owner.
The condo is located at 139 Uptown Ct in Traverse City and is Home # 5 on the tour.
Share on Facebook